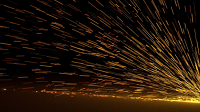 Mode C    Carbon release agent
Overview

High temperature splash /dust adhesion prevention agent.

It is a graphite resistant type water soluble release agent.

(10 kg can, 20 kg can)
Characteristic

A coating of graphite is formed on the surface of the refractory material, the wettability to the deposit is suppressed, and smooth mold release characteristics can be obtained.

It is optimum for preventing dust adhesion, such as release of molten steel splash, removal of slag pans, slug antiadhesive agent, incinerator hopper, dust duct.
How to use

Please paint twice with spraying or brushing.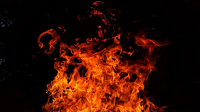 MODE RM1GL   Special heat-resistant ceramic paint
Overview

High temperature splash /dust adhesion prevention agent.

It is a new type of special heat-resistant ceramic paint in which several kinds of new ceramics are specially combined and stably dispersed in an aqueous solution.

(Main agent 10 kg / 20 kg can / primer 5 kg / 10 kg can)

Characteristic

It is effective for preventing adhesion of clinker such as furnace wall for incinerator, secondary combustion chamber for melting furnace, gas cooling tower.

How to use

Please paint the primer once by spraying or brushing, and apply the main agent twice.

If diluted with water etc., it will separate, please use undiluted solution.